First a little background on this car. This car has sat in a field in the small town of Harrington, WA for at least the past 20 years, probably more! I'll have to ask the former owner, it would be interesting to know. It was purchased in 2004 for the tidy sum of $200 for use as a parts car. My dad was putting together a 1960 Impala Sport Coupe for a customer of his at his shop, Tim's Hot Rods. A few parts were used from the engine compartment but that's about it. I sold the grill and a few other small pieces to a friend for his Brookwood station wagon. The car sat for another year before I decided that it should be parted out, selling everything on eBay.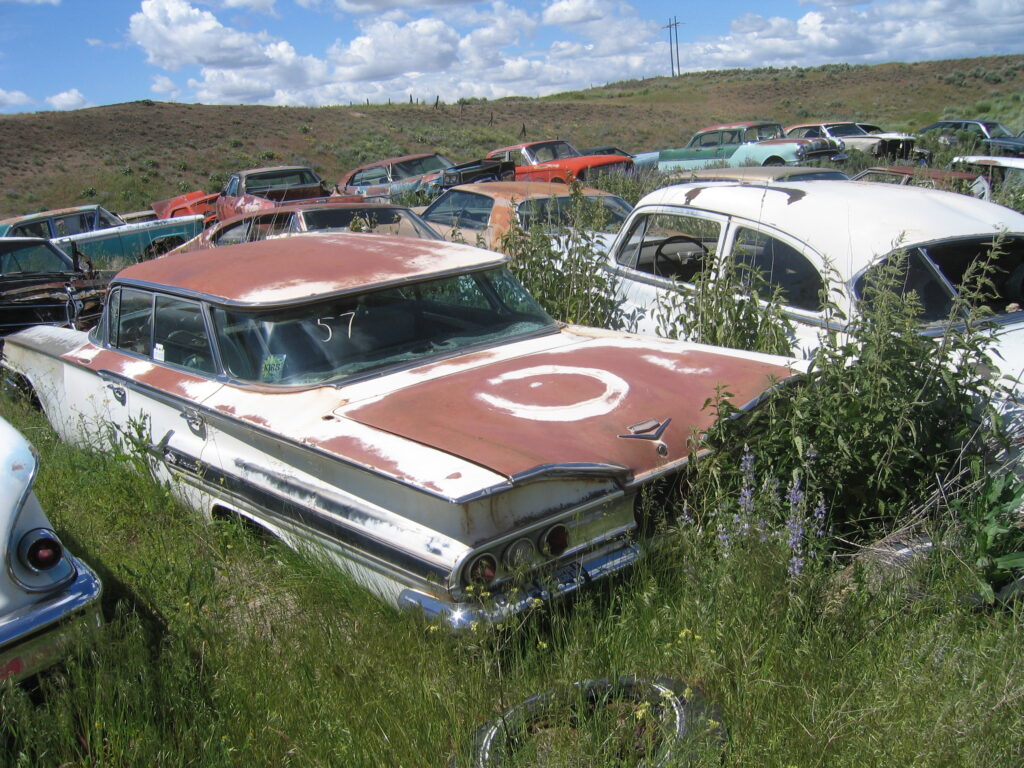 In early 2006, I hired my electrician friend Steve Williams to do all the wiring in my new 30×45 shop. We had discussed various trade ideas, such as the labor on painting his truck, but then I had an interesting idea… would Steve be interested in this '60 Impala? We could restore it in my new shop! Steve was all for it… gives us something constructive to do and we could learn a lot while we are at it.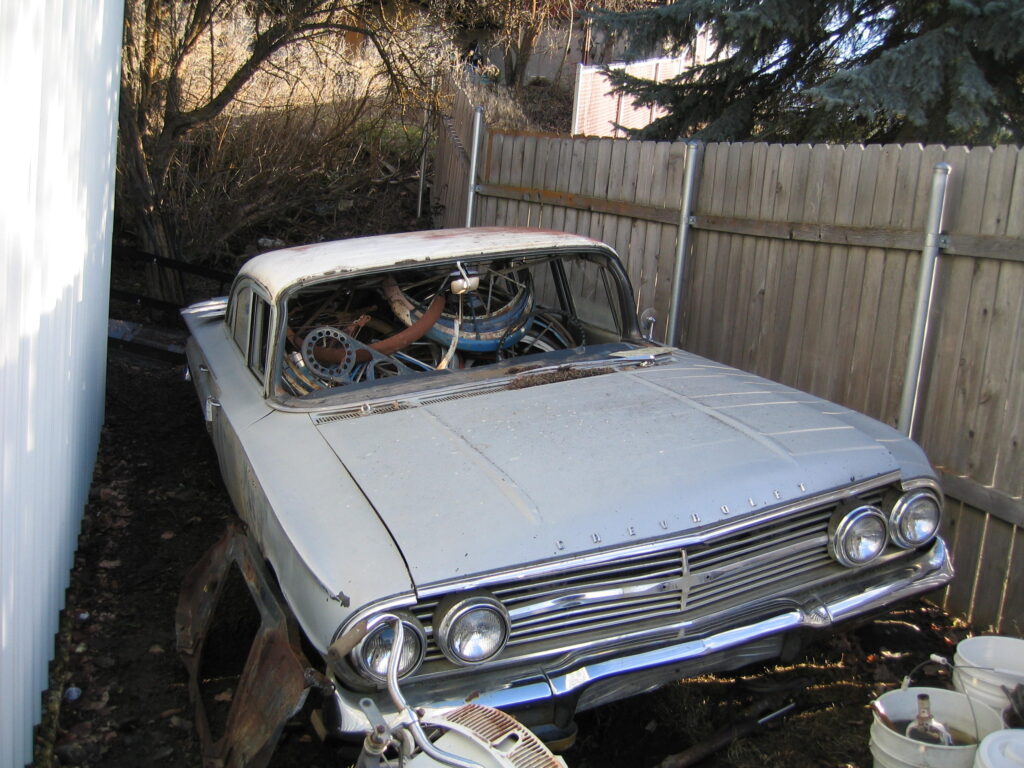 In Summer 2006 at the Early Ford v8 Club swap meet in Spokane, WA I purchased a 1960 Biscayne 4-door parts car for $150 that had all those missing pieces we needed. The bad part was that the car was better than 2 hours drive away. Fortunately Steve's dad offered to go with using his truck and trailer to get it. He even donated the fuel for the trip toward our "delinquency" as he called it. The neighbors must have cringed when they saw yet ANOTHER junky car being hauled into my back yard. DOH!