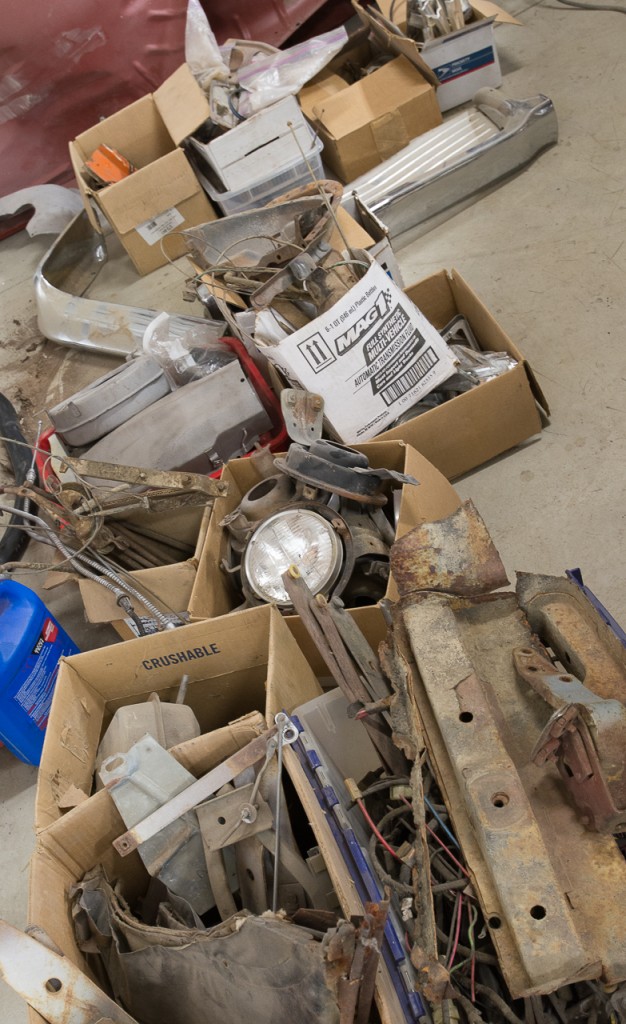 When I moved back in April of 2012, the majority of the parts for the Impala, including boxes of fasteners and do-dads were all stored in my shed in Davenport. This is now 45 miles away from where I live. So it's not exactly convenient to dig for parts when I need them. However, I don't exactly have room for all of it here at my new shop. To make room, I hauled a bunch of my bicycle business inventory (the stuff I rarely need) out to the shed in Davenport and did a swap. Dragged home a pickup load of stuff! Pretty much anything I figured I'd be using soon. It's all a jumble and will need sorted. This is mostly small bits from parting out about 3 cars. Fun huh? Work to do before I can work!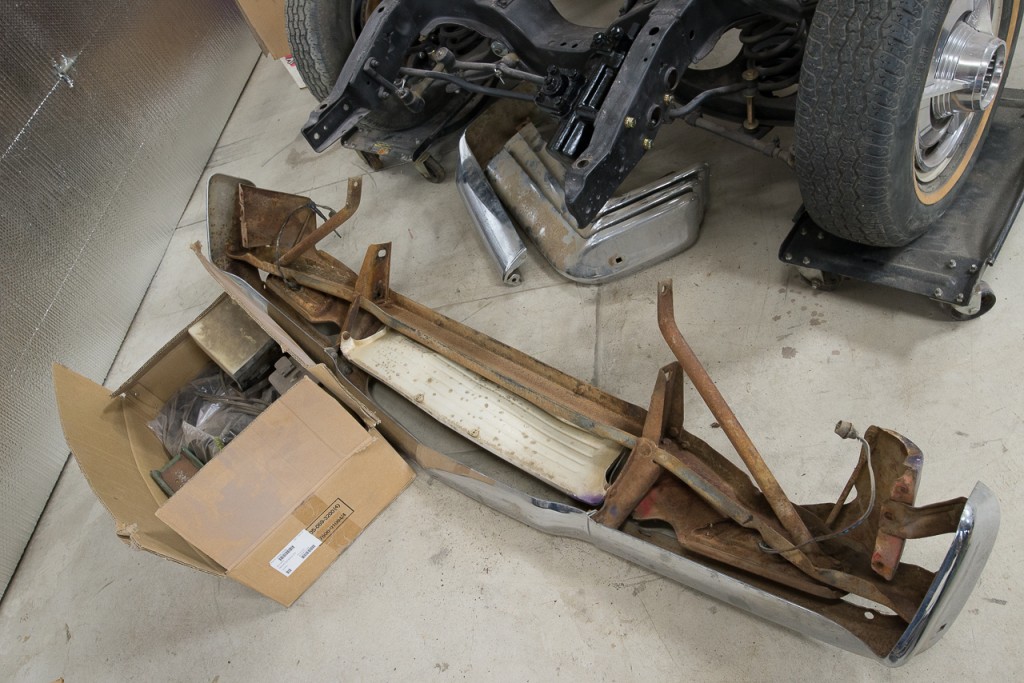 This front bumper is mostly for reference. I want to assemble all my best pieces so I'll know that nothing is bent before I paint anything and have the three bumper sections re-chromed. As you can see, I have a decent selection of drivers side ends, but only a couple of passenger side ends. Is this because the passenger side was the first to hit stuff, being furthest from the drivers view? Passenger front fenders are harder to find too. Hmmm.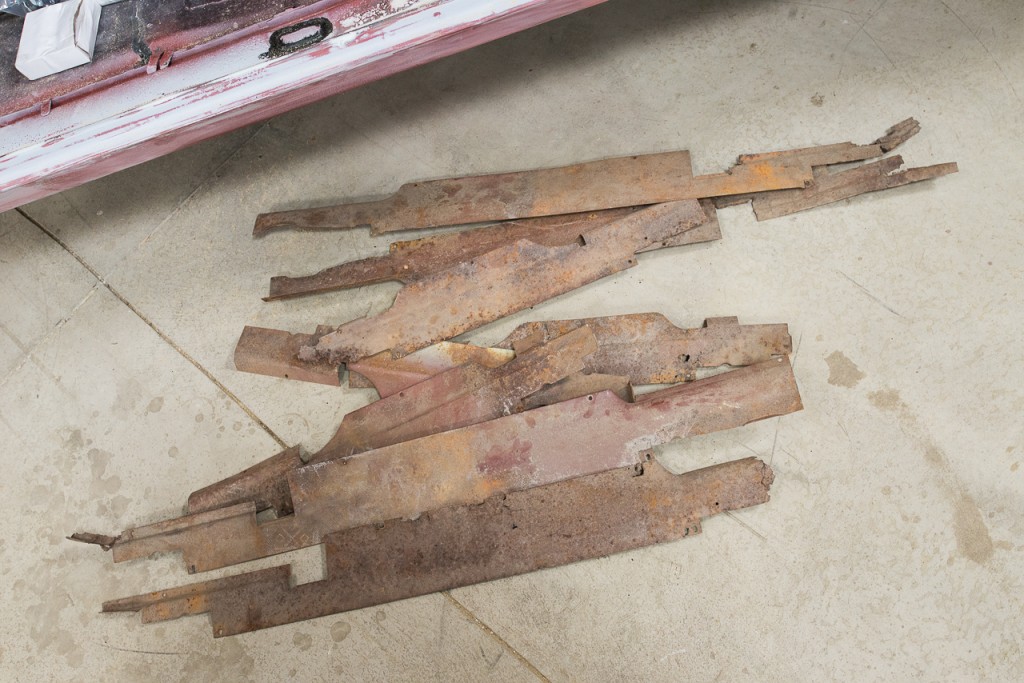 Sill plate covers! These cover up the wiring that runs alongside the rockers under the carpet. These things are notorious for being rusted out. I still have some others besides those pictured here. Hopefully I can pick out a decent set of four from the bunch.